Georgia has been making headlines in recent months, and for all the wrong reasons. Former President Trump recently called Atlanta a "violent crime war zone," and declared it as one of the most dangerous cities anywhere in the world.
Is there any basis for these claims?
That's debatable, but what isn't up for debate is that any level of rape in the city is unacceptable. Rape is an extremely serious violent crime that causes significant physical injury, mental distress, and financial loss for those who are targeted.
Undergoing a traumatic rape is unsettling for anyone. When your losses are adding up, it's worth your time to consult with an Atlanta rape lawyer about your legal options. You may already know that you can leverage the criminal justice system to penalize the culprit, but you may not be aware of your legal options for financial recovery.
Learn more about the law in Georgia and how you can use it to your advantage to get the compensation you need to move forward with your life below.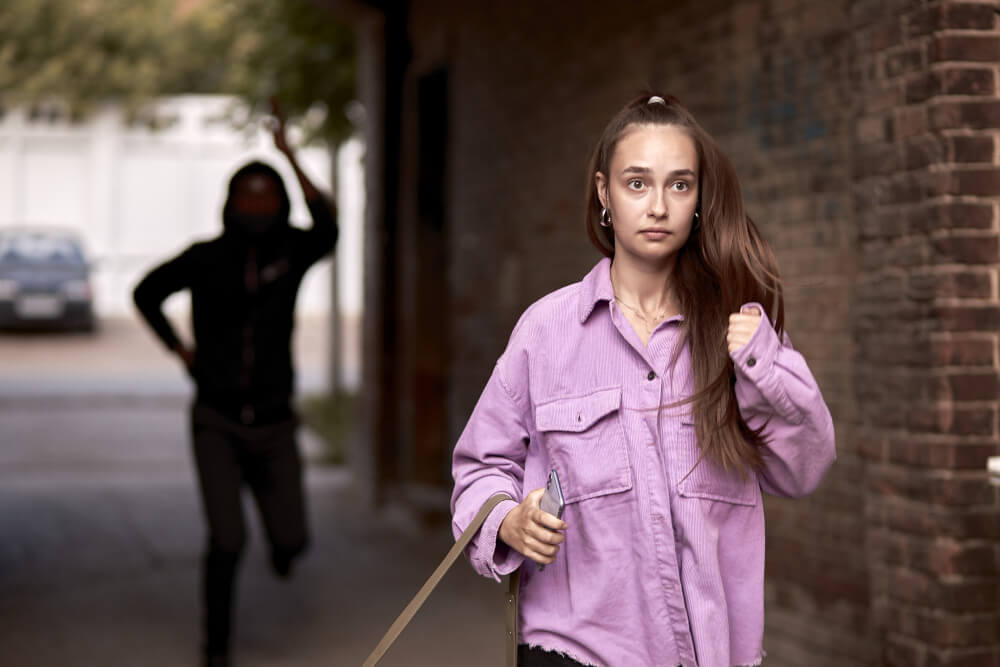 Experiencing Rape in Atlanta: You're Not Alone
According to data from the Atlanta Police Department, there were at least 268 completed rapes in the city throughout 2022. Keep in mind that these official statistics rarely reflect the true severity of rape rates since many of these violent crimes go unreported.
If you have recently endured this type of crime, then we are so sorry for what you've gone through. Know that you are not alone and that you do have legal recourse.
The Many Losses You Might Experience After Rape
After your attack, you are likely to go through even more difficulties in the coming days. As soon as possible, you'll want to receive medical treatment. Depending on what you're comfortable with, it might be important to seek medical help immediately to preserve any potential evidence. As you'd expect, this will mean you'll have medical bills to pay.
Those medical expenses are only the beginning. From there, you might start to notice other losses as a result of your attack, too. For example, you might miss some work due to dealing with your injuries and mental distress. You could incur bills to see a therapist to help you cope. You could suffer professionally and personally. The losses you experience might include things like:
Medical costs (current and future)
Costs of therapy or mental health services
Pain and suffering
Loss of consortium
If your losses are adding up, then it's important to consider the circumstances surrounding your attack. For one, you'll want to consider where the attack occurred. Were you on someone else's property? Were there any security measures in place? Do you believe your attack could've been prevented if the proper safety measures were in place? Then answers to those questions could determine whether or not you have the basis to file a claim for compensation for the losses you're suffering.
Premises Liability Laws in Georgia: What to Know
The main laws that will come into play after a rape on someone else's property are premises liability laws. Under Georgia law, property owners have a legal duty to provide for the safety and care of guests on their property. They need to take reasonable steps to secure their premises and protect anyone who comes onto their property.
Negligent security arises when the property owner fails to uphold their duty of care by neglecting to take reasonable steps to prevent foreseeable crime. For instance, a reasonable property owner would know to install the proper lighting in areas where guests are likely to traverse at night. Parking lots, for instance, should always have the right lighting. Reasonable property owners should also take steps like installing security cameras or even hiring security guards depending on how dangerous the area is on average and the type of business being conducted on the property.
How to Leverage Premises Liability Laws to Get Justice After a Sexual Assault
When a sexual assault occurs due to negligent security, the injured person can use premises liability laws to seek out a personal injury claim against the property owner. If you're considering this, then you'll need to prove:
The property owner had a legal duty of care to provide for your safety
The property owner failed to uphold their duty of care by taking reasonable steps to secure the premises and protect you
The failure to uphold the duty of care contributed to the attack
Your attack resulted in specific losses
After what you've been through, it can pose a further challenge to deal with the legal complexities of pursuing a claim. For that reason, it's often best to hire a lawyer who can help handle the legal aspects of collecting evidence, negotiating with other parties, and fighting for you every step of the way.
Steps to Pursue a Claim
First, you'll need to collect proof of your losses. This could include medical bills, receipts from therapy, statements from your employer regarding lost wages, police reports, or criminal court records proving what happened. Once you've collected evidence, you'll want to speak with a lawyer. The right attorney will go over what happened and your losses to help you decide whether or not to file your claim.
If you do decide to file a claim, then your next steps will include filing the proper paperwork, negotiating with the other party, and hopefully receiving the compensation you deserve.
Do You Need to Hire an Atlanta Rape Attorney to File a Claim?
When you're considering pursuing legal action against a negligent property owner, you don't need the help of an attorney. You can file all the proper paperwork yourself and handle all the negotiations on your own.
This process is complex and challenging, though. Not to mention, you may have to contend against a major legal team if you're going up against a business or major entity that owns the property. An attorney is a huge help, but it isn't necessary. It's up to you to determine if you want to invest the time in researching all the necessary elements of filing a successful claim on your own.
The Benefits of Hiring a Rape Attorney in Atlanta, Georgia
A good lawyer does a lot more than simply handle your claim, though. They help maximize your chances of success, increase your overall settlement award, and reduce your chances of having to go to court. The right lawyer will be able to accomplish all of this by leveraging their experience and expertise early on in your claim. A good attorney will make sure to investigate your claim thoroughly, collect all the right evidence, and strengthen your claim before filing the paperwork. These steps help increase the chances that the other party will accept a settlement rather than fighting the claims in a lengthy battle.
Qualities to Look for When Choosing an Atlanta Rape Lawyer
Not all lawyers offer the same quality or level of service, so it's important to know what to look for before you hire your legal representative. Below, we'll go over some of the most crucial factors to scope out.
The Right Location
First, you need a local lawyer. While attorneys outside of your area may have bigger case results or more qualifications, a local lawyer will have experience in your local courts. They'll also be well-versed on the specific laws in your area that pertain to your case.
The Right Experience
Next, look for a lawyer with the right experience. You'll need an attorney who has handled sexual assault negligent security claims in the past. Other types of cases just don't compare.
Positive Reviews and Verifiable Past Case Results
Never hire an attorney without first checking out their past case results and reviews from previous clients. These two factors could disqualify your potential lawyer if you learn that they often drop the ball, don't communicate well with clients, or have other issues.
Understanding the Unique Challenges Faced by Sexual Assault Survivors
Sexual assault and rape are extremely traumatic for survivors. You need an attorney who is trauma-informed and prepared to be as sensitive as possible. The right lawyer will also be knowledgeable about resources survivors can rely on, like rape counseling in Atlanta.
Having the Time to Take on Your Case
Finally, you need an attorney with the time to take on your claim. Some law firms will take on a case and then quickly hand off the claim to a legal aid. They never personally handle the details of the case or personalize the situation at all. You deserve a lawyer who treats you as an individual and not just another caseload.
How Singleton Law Firm Can Help With a Sexual Assault Claim in Atlanta
The right Atlanta rape lawyer will ensure that you're fully informed regarding all the rape laws in our city. They'll take the time to explore all the potential avenues of leveraging the law to seek out justice in your situation. From pursuing criminal charges against the perpetrator to seeking out compensation from a negligent property owner, you have options.
If you're in the Atlanta area, then the Atlanta premises liability attorney here at Singleton Law Firm would love to hear from you. Schedule a case review with our legal team now to discuss your situation, your legal options, and your rights in more detail.
Unsafe Situations Create Premises Liability
Any property owner, from food establishments to apartment complexes, must follow the premises liability law. However, the laws are often complex, and there are factors that need to be examined before a person files a premises liability complaint against a landowner.  We can help.  
What Can an Atlanta Premises Liability Lawyer Do for Me?
At Singleton Law Firm, our attorneys will guide you through the process. Many people are intimidated by big businesses and insurance companies. We will make sure that you are awarded the financial compensation you deserve. 
Atlanta automobile accidents attorney with over 30 years of experience. Contact us and we will find the best way out for you!
Atlanta personal injury attorney who fights aggressively to obtain 100% of the compensation available under the law. Get a free quote.
Did you get involved in a truck accident in Georgia? Contact our Atlanta trucking accident attorney – we can help you with your case.